Navigation

Get the latest smartphone, only in March!
During the month of March, Black Box would like to offer you a next generation smartphone.
Get a Samsung Galaxy S7 Edge* or Apple iPhone 6s Plus* when your order of Black Box branded products exceeds €15.000 (excl. VAT and delivery). Take advantage of this limited-time offer now! Valid until 31.03.2016.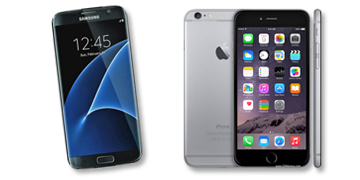 Contact your account manager or visit our website to see our products:
IT Infrastructure
Networking
KVM, HD Video and Peripheral Switching/Extension
AV, Multimedia & Digital Signage
Offer is valid from 3 March 2016 until 31 March 2016.
This promotion cannot be used in conjunction with any other discount or promotion.
Offer only valid to customers in Spain and Portugal.
Offer only valid on Black Box branded products purchased through Black Box and not valid on partner brand products, cabinets/racks or any of our installation services
Offer is limited to one gift per order.
The gift will be dispatched within 30 days of receipt of full payment of invoices, subject to the availability of stock. If the product is not available in the market at the time the delivery to be made, it is replaced by another equivalent of equal or greater value.
The delivery of promotional gifts is subject to the customer's policies regarding corporate gifts.
If payment period extends over the agreed payment terms then we reserve the right to withdraw the gift.
Images are for representation purpose only.
Top of Page
*Samsung Galaxy is a trademark of Samsung, iPhone is a trademark of Apple Inc.