Coalesce



Wireless Interactive Presentation & Collaboration System

Coalesce is a professional Wireless Screen Mirroring System that promotes business collaboration by seamlessly allowing an unlimited number of users to share any type of content from any device.
---
See how easy it is to connect and collaborate with Coalesce
---

Coalesce Wireless
Collaboration System
Create a wireless collaboration environment in any room using laptops, tablets and smartphones.
Product Page

Small Conference
Room Kit
Complete solution for a modern meeting space with integrated wireless collaboration, video distribution and control.
Product Page
Schedule a Demo
See for yourself why Coalesce is the smarter way to collaborate and schedule a solution demo.
Key Features and Benefits
---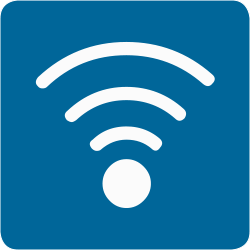 Wireless, Real-Time Collaboration
Create, connect, and begin true collaboration with Coalesce. Everyone's ideas are a few clicks away, and shared instantly with other users.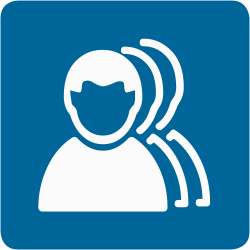 Unlimited Users
Collaborate with more people. Coalesce allows an unlimited number of users to share ideas and information.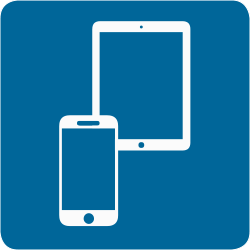 Bring Your Own Device
Cast any device's screen to the Coalesce-enabled display. Use your laptop, tablet, iOS, or Android device. For mobile devices, Coalesce directs you to the app store to download the free client app.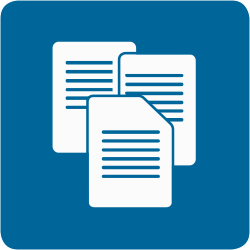 Unlimited Shared Items
Each connected user can share an unlimited number of items simultaneously. Live stream desktop, apps, docs, images, and videos.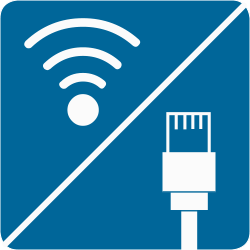 Dual-Network Mode
Connect over wired, wireless, or dual network. Let users collaborate without sacrificing network security.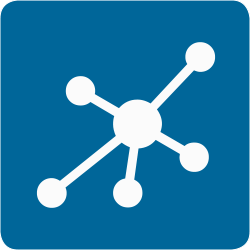 Enterprise Remote Management
Use Coalesce Central to monitor and manage any number of Coalesce devices from a centralized, intuitive dashboard.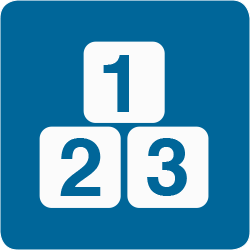 Easy Installation
The Coalesce device fits behind displays, above a projector, or on a table. Leverage your existing infrastructure or deploy it as a hotspot using its built-in wireless access point.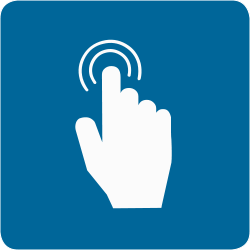 Touch Interactivity
With support for multi-touch displays, Coalesce enables multiple users to work together or independently. Note: touch-enabled screen required.
Collaborate Everywhere
---
Coalesce enables wireless collaboration anywhere, in huddle spaces, conference rooms, corporate meeting spaces, classrooms and lecture halls of any size.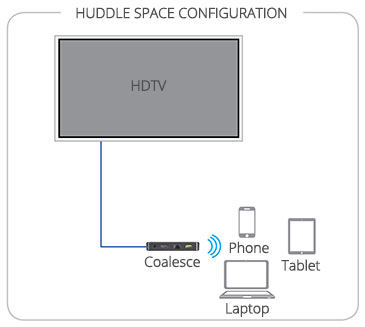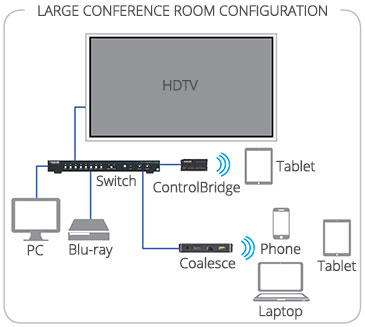 Resources
---
Online Collaboration Stories
---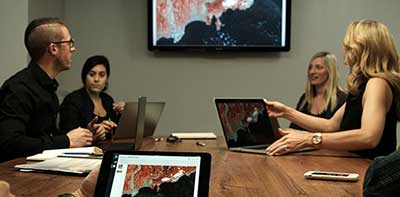 Here are seven tips that may help your organisation.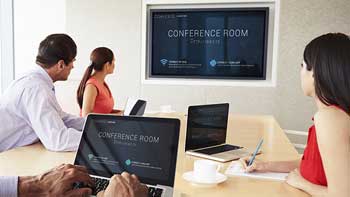 Here are just a few ways to make collaborative workspaces at your business or school more effective.
Customer Testimonials
---

"Thanks to the entire Black Box family. Not only are your products wonderful, but the staff has demonstrated to be extremely skilled and knowledgeable at what they do."
Mo Harouny
Software Engineer, Athena Engineering, Inc.

"You guys are fantastic. Great customer service skills. I assure you I will be using you more in the future."
Lisa McFarlin
Imagineering Industries, Inc.